Battlefield 3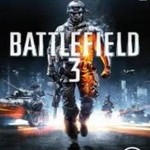 Starting Bid: Kč400.00
Starting at
Kč400.00
Ending On: 08. 04. 2013 00:00
Stop auto-refreshing Bids?
Skvělá hra, která podle očekávání exceluje v multiplayeru, ale k dokonalosti v rámci žánru jí chybí několik úprav v rámci kampaně. Battlefield 3 je a bude mezi střílečkami držák, který svým multiplayerem přilepí hráče před monitor na hodně dlouhou dobu. (Games.cz)
Category: Hry XBox360
This auction is now closed.
Enter your email below to get notifications of new bids placed on the above item.
Shipping Details
Shipping: Při osobním odběru 0, poštou 80 Kč
From: Praha
To: n/a
Payment Details
Winner will receive mailing address via email.